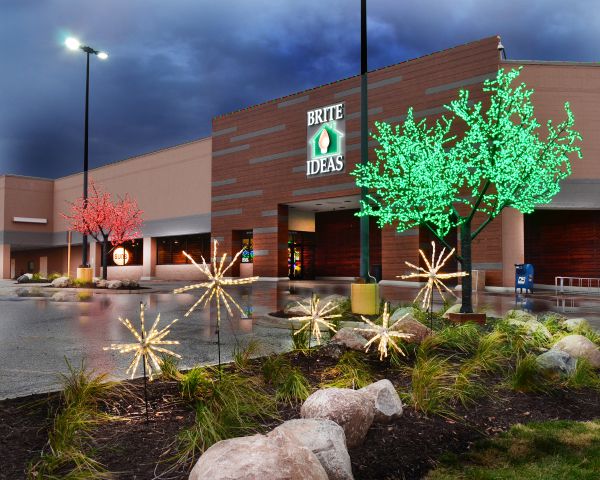 Brite Ideas Main Location
Omaha Nebraska has been home to Brite Ideas Decorating since our beginnings in 1992.   It has seen the company grow from one man decorating homes to a company with entire line of proprietary Christmas decorations with sales and distribution in all 50 states.  As the town has expanded to the West, so have we.  Starting with a small shop on Maple street, then moving to a 25,000 square foot building in what is now a bustling area known as Blackstone, and now to a 55,000 square foot facility in West Omaha that houses an amazing retail showroom, offices, and warehouse for the nation. 
Brite Ideas Decorating is proud to be founded in Omaha, and excited to continue to grow as a company as Omaha grows as a city.