Bulk Indoor and Outdoor Christmas Lights, C9 LED Christmas Lights, and Christmas Tree Lights in Gretna
Brite Ideas Decorating makes it easy to light up your Gretna, NE, property with holiday cheer, thanks to our wide selection of indoor and outdoor bulk Christmas lights. From strings of Christmas tree lights to C9 bulk bulbs, we have everything you need for a stunning, energy-efficient holiday display at your home or business.
C9 Bulk Bulbs and LED Lights in Gretna, NE
Get that classic charm with C9 Christmas lights.
Although most big box stores carry primarily strings of mini lights, Brite Ideas Decorating helps free your creativity with a full selection of bulk Christmas lights in all sizes to decorate your Gretna home or business. This selection includes the traditional "retro" C7 and C9 LED Christmas lights in smooth and faceted styles in a wide range of colors. Mix and match colors from our stock of C9 bulk bulbs and strings for a custom look, or even match the lights to your company's brand.
Our bulk Christmas lights, LED bulbs, and other exterior lights let you design an original scheme and keep it looking great all season. With bulk C9 LED bulbs on hand, you never have to worry about a burned-out light affecting the entire display. LED lights also last longer and use less electricity, making your holiday extravaganza more environmentally friendly.
Indoor and Outdoor Christmas Lights in Gretna, NE
Brite Ideas Decorating isn't just a source for outdoor Christmas lights. We can fulfill all your indoor holiday lighting needs with a full selection of magnificent Christmas tree lights that give any room a festive glow. From traditional C9 LED Christmas lights to strings of concave mini lights, we'll help you achieve the look you want for your holiday decor.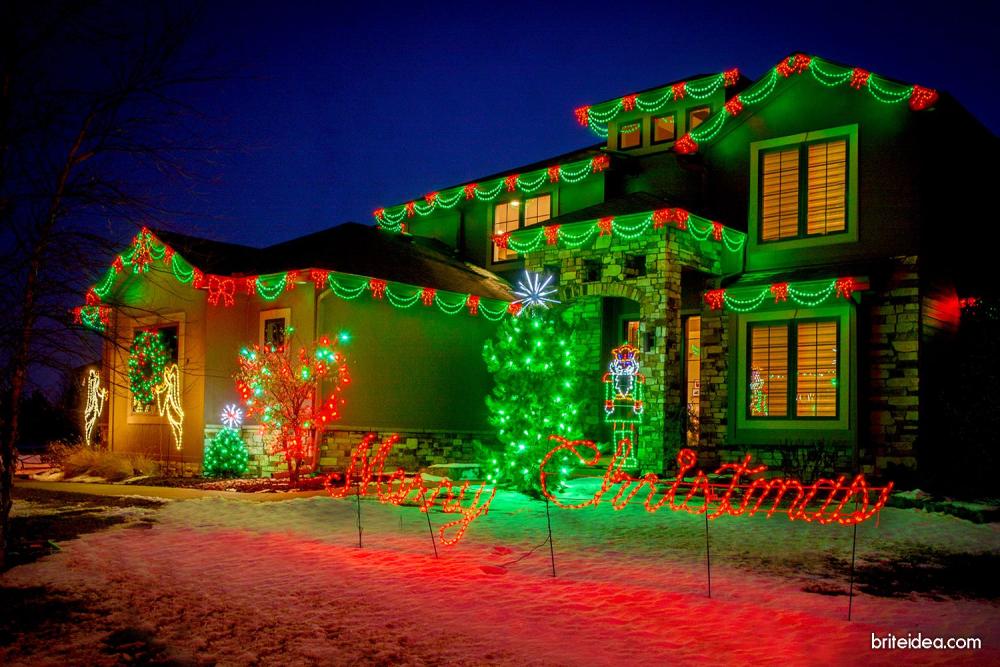 Brite Ideas Decorating is located near Gretna in Omaha, NE. We have distributors all across the US, and our shop is available online nationwide. Our Omaha showroom attracts visitors far and wide, including travelers from nearby Gretna, Nebraska.
With origins as a railroad depot on the Burlington Line, the tiny town of Gretna, NE, is now home to just over 4,000 residents. What it lacks in population, Gretna makes up for in charm and outdoor activities, with plenty of parks and recreation sites to explore. The Lee G. Simmons Conservation Park and Wildlife Safari and the Strategic Air Command & Aerospace Museum are just a few attractions that draw thousands of visitors to the area every year.
Make your Gretna, NE, home or business shine brighter this year with bulk Christmas lights from Brite Ideas Decorating. Explore our selection of traditional and modern indoor and outdoor Christmas lights, including C9 LED Christmas lights, and find everything you need to assemble a brilliant holiday light display that will dazzle people of all ages. Peruse our website for inspiration, or contact us to order your gorgeous new lights and supplies.
---
---
---
See What's New
Request a Quote
Brite Ideas is one of the nation's largest manufacturers of specialized outdoor holiday lighting. We have over 400 distributors across the U.S., creating beautiful customized lighting displays for nearly every season or event. Visit our showroom, shop online, or contact us for more information.
---
Brite Ideas Decorating