C9 LED Christmas Lights, Outdoor Christmas Decorations, Icicle Lights, and Christmas Tree Lights in Papillion, NE
From simple to over the top, outdoor Christmas light displays are an integral part of the holiday season for people in Papillion, NE. Brite Ideas Decorating makes it easy to illuminate the night with bulk Christmas lights for indoor and outdoor use. From Christmas tree lights to bulk C9 LED bulbs for custom displays, we carry everything professional and amateur decorators need for dazzling light displays.
Bulk Christmas Lights in Papillion, NE
When you need a lot of lights, going with a bulk option makes the most sense.
Buying bulk Christmas lights eliminates the need to string several smaller strands together or use multiple extension cords to power your holiday display. Buying in bulk also makes creating impressive displays on your Papillion property easier. We even sell C9 LED Christmas lights and strings separately, letting you design a custom lighting scheme using your brand colors or a unique combination to match your theme.
Buying traditional C7 and C9 bulk bulbs also ensures you have the extra bulbs to keep your outdoor Christmas lights shining brightly all season. Don't worry about one broken bulb affecting the entire string when you have plenty of C9 LED Christmas lights on hand. You'll find everything you need for impressive Christmas lights at Brite Ideas Decorating, from bulk bulbs and accessories to Christmas tree lights and more.
C9 LED Christmas Lights in Papillion, Nebraska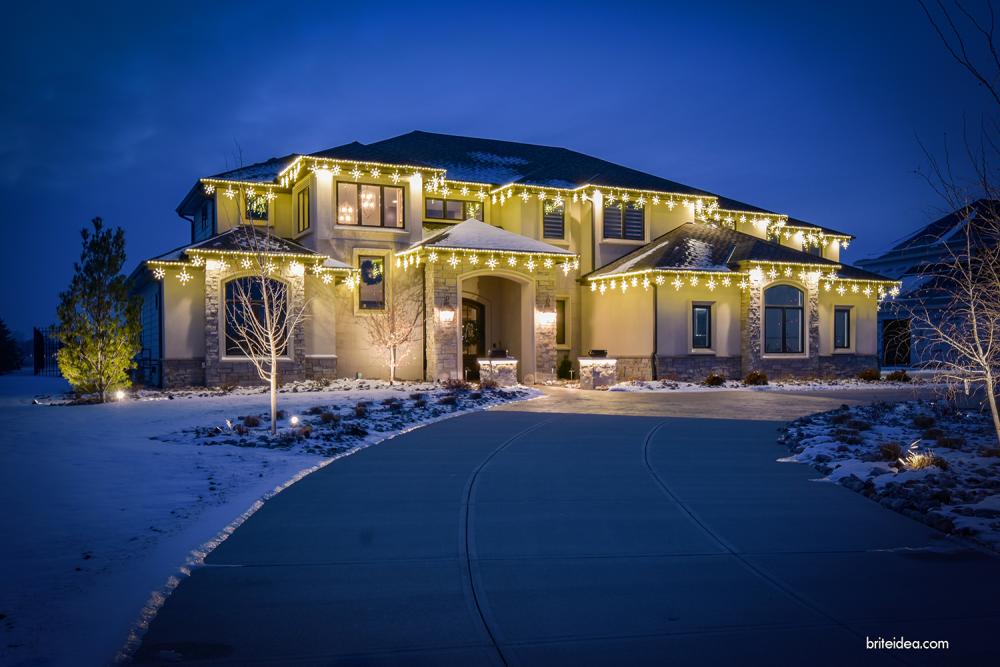 An impressive display of Christmas lights on your Papillion, NE, home or business can take a bite out of your budget between buying lights and the cost of electricity. When you shop Brite Ideas Decorating for bulk Christmas lights, you get more for your money. Our full selection of energy-efficient LED Christmas lights lets you spread holiday cheer without driving up the power bill. C9 LED lights also last longer than incandescent bulbs.
Brite Ideas Decorating is located near Papillion in Omaha, NE. We have distributors all across the US, and our shop is available online nationwide. Our Omaha showroom attracts visitors far and wide, including travelers from nearby Papillion, Nebraska.
The Omaha metro area city of Papillion, named for the abundance of butterflies spotted by early French settlers, is best known as the home of the Triple-A Minor League Baseball team, the Omaha Storm Chasers. Affiliated with the Kansas City Royals, the team draws thousands of spectators to Werner Park, just outside Papillion.
When you want to make your home or business the talk of the town this holiday season, shop Brite Ideas Decorating for a wide selection of affordable bulk Christmas lights. You will find everything you need, from Christmas tree lights to outdoor Christmas lights, to create a top-notch display that delights even the most committed Scrooge. Explore our website for ideas, and order online or call for your holiday lighting supplies.
---
---
---
See What's New
Request a Quote
Brite Ideas is one of the nation's largest manufacturers of specialized outdoor holiday lighting. We have over 400 distributors across the U.S., creating beautiful customized lighting displays for nearly every season or event. Visit our showroom, shop online, or contact us for more information.
---
Brite Ideas Decorating