Bulk Christmas Lights, LED Christmas Lights, and Christmas C9 Bulbs in Sioux City, IA
As Christmas lights are used for many public outdoor holiday displays, the ongoing cost to operate those lights in Sioux City, IA has been reduced by the introduction and acceptance of LED Christmas lights. At Brite Ideas Decorating, we have the bulk Christmas lights and LED Christmas lights that municipalities and other organizations need in order to continue to put up beautiful holiday displays. These LED Christmas lights provide the opportunity to save energy costs and extend the life of the light bulbs. From C9 bulbs in bulk to other bulk Christmas lights and C9 LED Christmas lights, we have what you need. Shop our online store today to order your Christmas lights to have them in time for your upcoming holiday displays.
Bulk Christmas Lights in Sioux City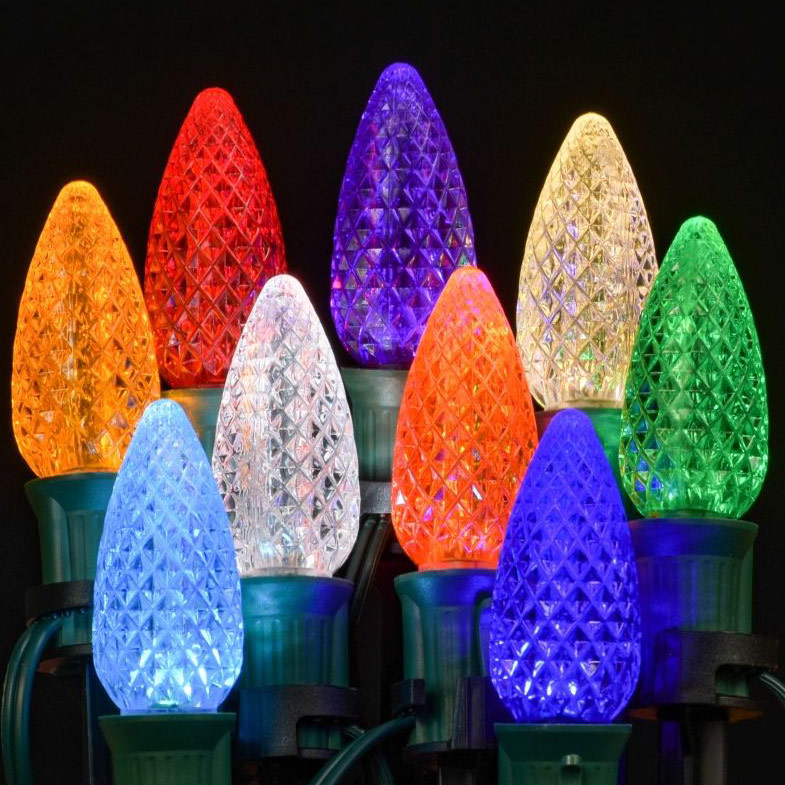 Buying the small strings of Christmas lights from retail outlets is not the way to get your lights for a large display. What you really need are large bulk Christmas lights that come in hundreds of feet in length or more.
This makes it much easier to decorate buildings, trees, bushes, and other items. We offer bulk Christmas lights with sockets already in place as well as rolls of wire only where you can add your own sockets where you need them.
If you want to build your own custom displays, using the wire-only rolls allows you to position your lights exactly where you need them for each display. You can also add the color of LED lights that you want for your setup, so for example you can build giant candy canes with only red and white lights, or you can build stars with only white or yellow lights.
In the majority of public displays or homeowners decorating their own yards, the C9 light bulb is the defacto option because the larger lights can easily be seen and match in size with the medium that they are used with.
Find out more about our outdoor Christmas decorations and wholesale holiday lighting in Sioux City.
C9 LED Christmas Lights in Sioux City, Iowa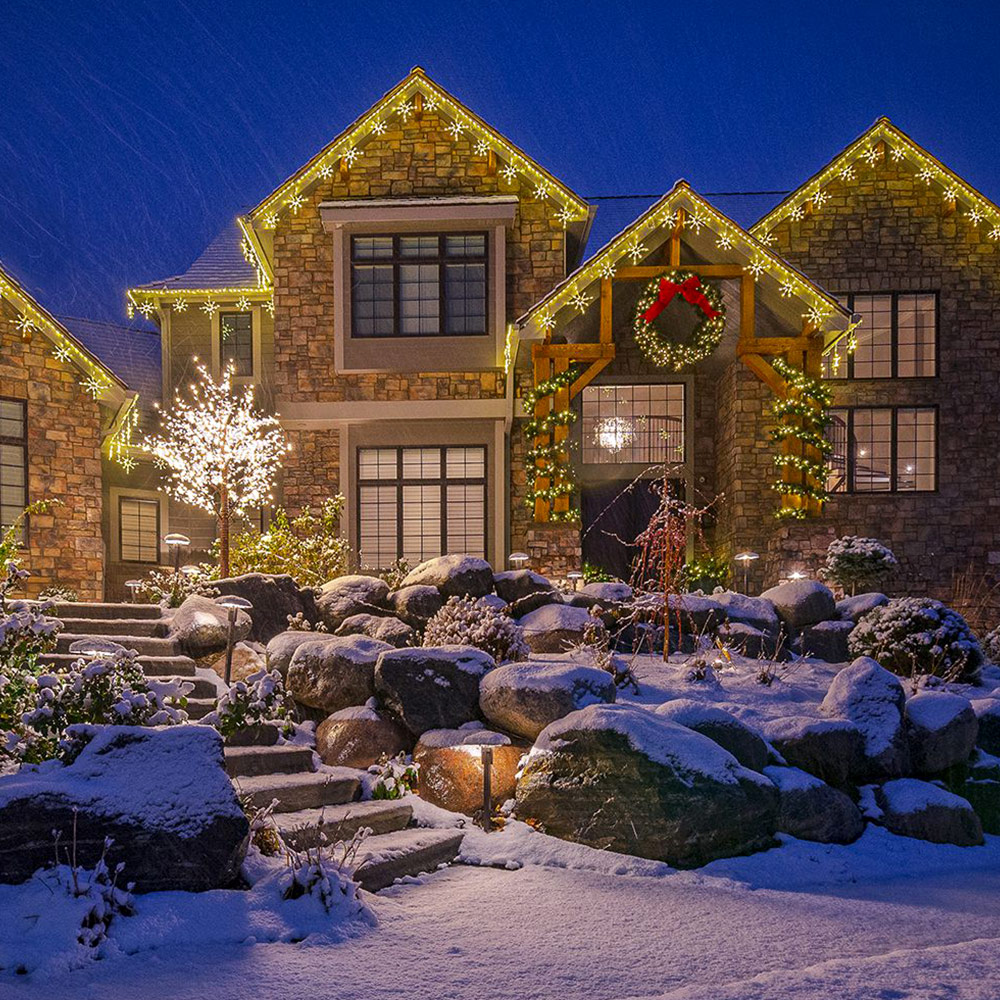 We offer C9 LED Christmas lights that provide a longer bulb life, which saves money on blown light replacement, but also use less energy which helps to make the displays cost-effective to operate in Sioux City, Iowa. When you talk with our team at Brite Ideas Decorating we can help you order the right C9 LED Christmas lights and your other bulk Christmas lights.
When you need a lot of Christmas lights to build your display, contact us. We proudly serve Sioux City and beyond.
Sioux City is at the navigational head, or the furthest upstream point to which general cargo ships can travel, of the Missouri River, approximately 95 miles north of the Omaha–Council Bluffs metropolitan area. Sioux City is known for its large outdoor music festivals, historical monuments, and a family-friendly community atmosphere. If you call Sioux City home and are in need of wholesale holiday lighting, trust Brite Ideas Decorating.
---
---
---
See What's New
Request a Quote
Brite Ideas is one of the nation's largest manufacturers of specialized outdoor holiday lighting. We have over 400 distributors across the U.S., creating beautiful customized lighting displays for nearly every season or event. Visit our showroom, shop online, or contact us for more information.
---
Brite Ideas Decorating